Happy Nose & Aromatherapy for Kids – Summer Workshop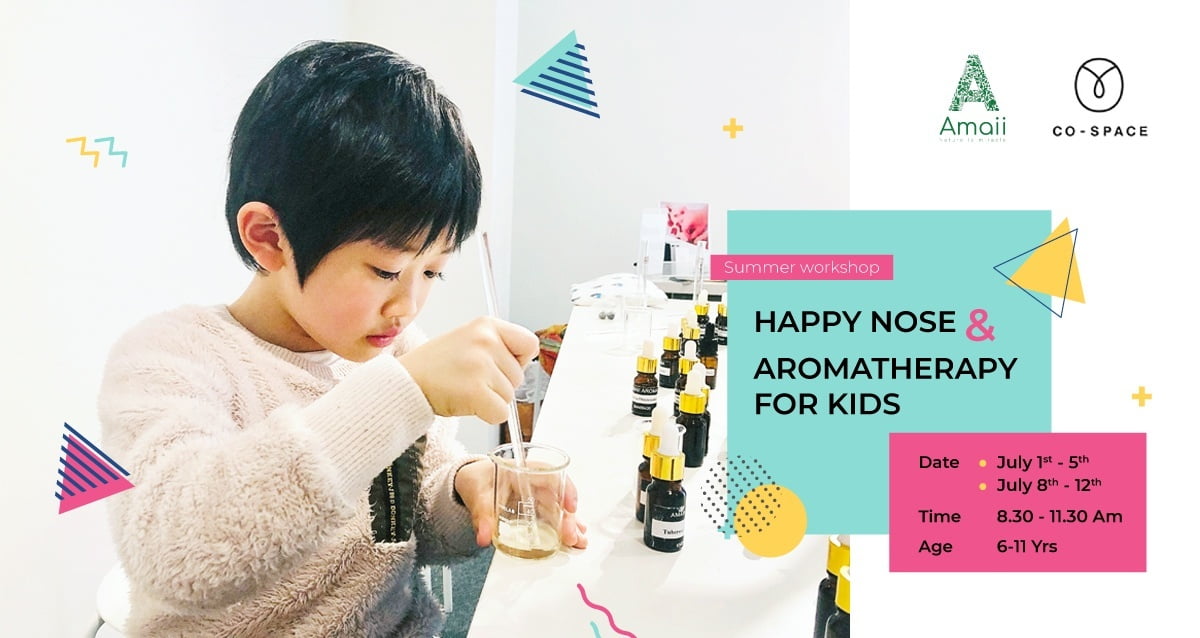 July 8, 2019 - July 12, 2019
8:30 am to 11:30 am
Co-Space 104A Xuan Thuy (5th floor), Thao Dien, Ho Chi Minh City, Vietnam
Event Description
A Brand New Experience for your Kids – Scent Summer Workshop for Kids (Age 6-11)
Not only color, sound, or texture, but kids also explore the world by developing their sense of smell. From an early age, children have their innate ability to smell and sharply identify different kinds of scents. In this program, Rei Nguyen focuses on unlocking the sense of smell of children. By engaging and awakening the sense of smell, we can also foster our children's ability to feel and understand the world.
This 5-day summer program provides a chance for your kids to explore their sense of smell by different scent activities. The workshop combines theories and practices in a fun and interactive way for your kids to discover the world of scents and play with their imagination.
What makes this program special
The first Scent Workshops for kids in Vietnam

Exclusively designed by Rei Nguyen – an internationally trained fragrance artist

Fun & Creative: Awaken kids' olfactory (smell) sense and let them discover the world through scents

Natural ingredients: all the scent ingredients are of therapeutic grades, non-chemicals

Playful interaction with nature (fruits, spices, wood, etc.)

Take home aroma products: Your kids are instructed to craft easy aroma applications and take home their products
Workshop Program
Day 1
Scent & Color: the relationship between scents and colors, sense of seeing and sense of smell. Children will play with scents through interactive drawing and smelling activities.
The citrus scents: learning about the citrus scents in plants and in essential oils
Craft: Create your original massage Oil
Day 2
Scent & Music: From the ear to the nose. From music to scent. Children learn to feel the smells through music.
The herbal scents: learning about the herbs and their smells in essential oils
Craft: Create your original potpourri
Day 3
Scent & Taste: Tasting, and smelling the world at the same time. Children discover the relationship between fragrance and flavor.
The floral scents: learning about flowers and their scents in essential oils.
Craft: Create your natural toothpaste
Day 4
Scent & Texture: Touching and smelling. Hands on experience with scents.
The woody scents: learning the tree woods and their scents in essential oils.
Craft: Create your natural mouthwash water
Day 5
Expand the scent palettes: Scent games with smelling and scent palettes expanding activities
The spicy scents: learning about spices and their scents in essential oils.
Craft: Create your natural air-freshener
About the Trainer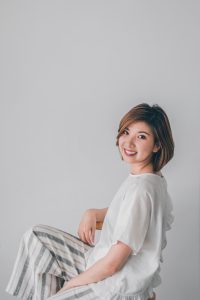 Rei Nguyen is a Vietnamese Perfume Artist. Apart from her love for scents, Rei is also passionate about sharing the fragrance knowledge to the community through her fragrance workshops across Japan and Vietnam.
Study Perfume Design and Aromatherapy in Japan (2018-2019)
Delegate of Vietnam to join JENESYS 2016 (JENESYS is a program sponsored by the Japanese Government) theme Trade and Investment
Delegate of Vietnam to exhibit fragrance products in Japan – Vietnam Festival in Tohoku, Japan 2017
The host of scent workshops, seminars, exhibitions across Japan and Vietnam
Perfume writer at reinguyen.com